About Our Company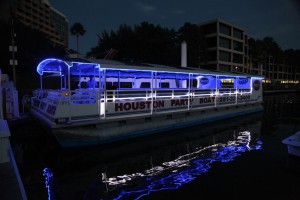 With hard work, determination & highest commitment to the level of service and safety, Houston Party Boats is designated as having the most sought after entertainment boats in the industry along with the outstanding level of service we are very well known for.
Our great reputation precedes being the forefront example in the entertainment vessel market in accordance to our USCG designation providing passenger service.
From the moment you come aboard, without a doubt you will come to we run a very "tight ship" with impeccably clean and well maintained vessels and unto to our personable and professional crew, who like you, want to have fun.
You will have visited us through phone calls, emails or personally meeting with Jim and or Jamie Keller who own and manage this unique venue. They are, as well as the crew, exceptionally detailed with their information and genuinely excited in providing an incredibly exciting experience beyond what you thought it could be. Jim's passion is obviously boats, but more importantly people, literally 1000's of clients along with his crew of over 30 top notch, good hearted and genuine people.  What better combination for success?  Come aboard, let's have fun. Give us a call and we look forward to your cruise.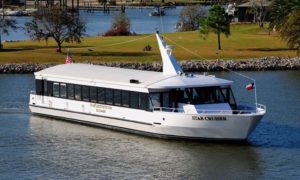 Customer Satisfaction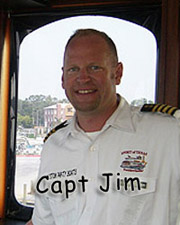 Although we like to say how good we are, our clients can best say that with their comments. We solely rely on word by mouth highlighting our venue having well over 10 thousand guests each year aboard our fleet. Our extensive on-going, hands on training in the areas of customer service, care free coordination & safety are critically important that we must meet all requirements standards with the United States Coast Guard & you, our client.
Office Hours
Office hours are Monday through Friday, 8:30am – 5:30pm as we're out on exciting cruises over the weekend. Private showings are available Monday-Friday 10:00am-4:00pm.
Employment
Please contact our office for further details about available positions. info@HoustonPartyBoats.com