LET'S CRUISE…..ABOARD
The Most Sought After Entertainment Boats In Kemah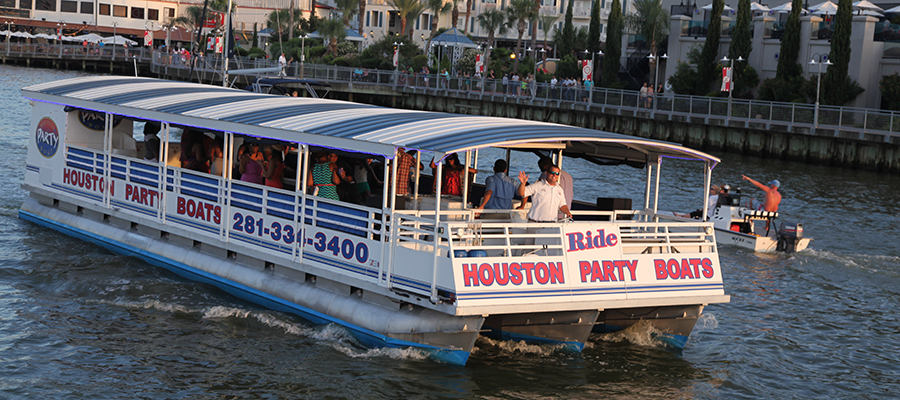 Making a choice venue selection is really important for your exciting celebration.  Family, friends, co-workers will look forward to a refreshing change, something unique, different, thrilling and fun that everyone will enjoy and what better way than a boat cruise?
Since we are the only company that exclusively provides privately chartered events, you're not buying a ticket, but an incredibly, exciting and memorable experience with an outstanding level of committed service we are very well known for. Our cruise dates book quickly and in advance, so we want you to have first shot at securing your popular date, even for last minute availability that may be offered at additional discounted rates.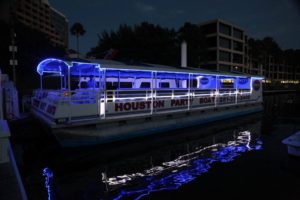 We're interested being below your budget and provide the lowest cost available along with the best bang for your entertaining dollar.  We will explain and share the best ways to save rather than attempt to up-sale at each turn along with all fine print experienced elsewhere.
We accommodate groups both small & large up to 75 guests and offer affordable rates along with unmatched flexibility not found among other Kemah Boat Rental company, including other Clear Lake Yachts, Dinner Cruises, Yachts in Kemah, Houston banquet facilities, and other Houston Party Venues. Not to worry about the rates, they will otherwise range what you would have spent at a fast food drive through, a coverage charge and drink or even less than a parking spot before you got into your choice venue. They are more affordable that you ever thought.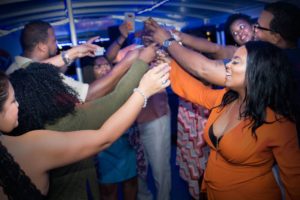 There are two primary objectives planning an over the top event and this will be just that, more than you ever though it could be! Firstly, you will want to promote participation. Guests will actually be excited for your upcoming cruise rather than showing up to 4 walls of a restaurant, banquet hall, bar or club only to have them leave. Your party ended before it even started! What fun is that? Secondly, you a want venue that facilitates interaction rather than just sitting across a crowded table bumping elbows.  How boring and confined is that?
Come aboard what you came to do and CELEBRATE with the outstanding level of service we're very well known for along with the affordable flat rates & flexibility.
We've made it FUN, simple, and straightforward
We provide flexibility bringing aboard your own food, caterer, beer, wine and liquor at no additional charge or fee. Your beverage staffing are included. There are no vendor fees, corkage fees or additional service charges unlike other event venues you may be looking into. There are 3 things you need; a smile, favorite libation, and something to munch on. Don't fret about the details, it's just that simple!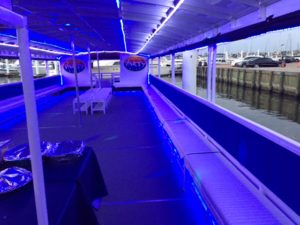 Providing for a casual festive atmosphere; a night club experience, little if any decorations are needed, but you can make that as special you want rather than a canned event elsewhere. After all, the production is all about the boat.
We are a full service event company and can provide for an all-inclusive event to include something casual or even a bit more formal. Our catering is priced comparable to what you may find on your own, so let us do the work so you're not having to run around saving time, energy and needless expense.
Should you be looking into a more formal event, select Star Cruiser for a turn-key, all inclusive yacht style dining experience, the newest addition to the fleet.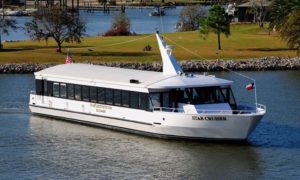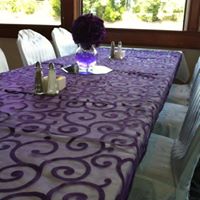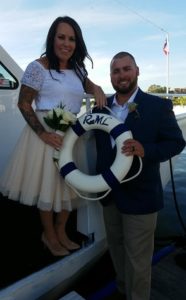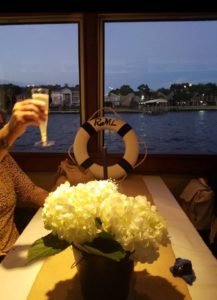 South Shore Harbour Resort & Conference Center…Enjoy your stay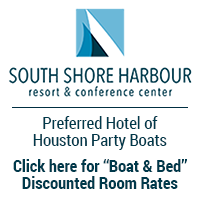 The port-of-call is from the beautifully renovated South Shore Harbour Resort and Conference Center with amazing updated amenities.  Easy to find and ample FREE parking is had. Provided the event is booked, guests can take advantage of discounted room rates and other special offers with Houston Party Boats.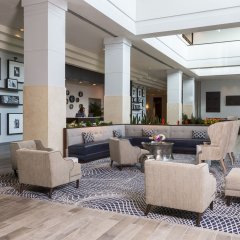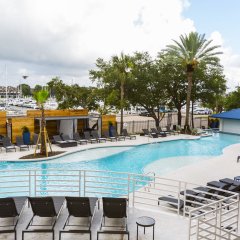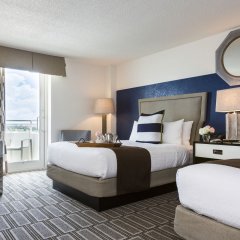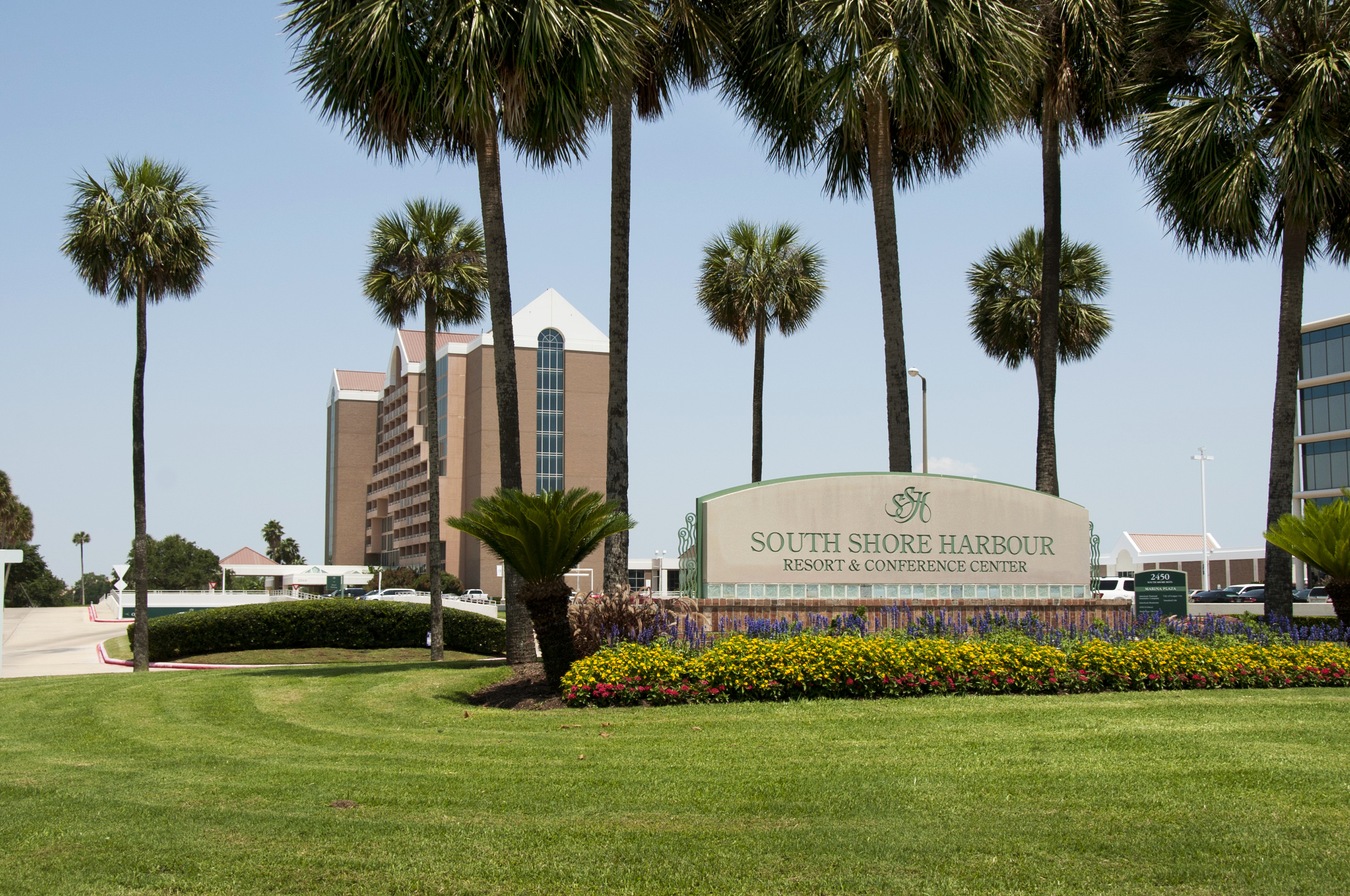 Guests typically meet in the hotel lobby or lobby bar which your ship awaits literally just outside the grand entrance.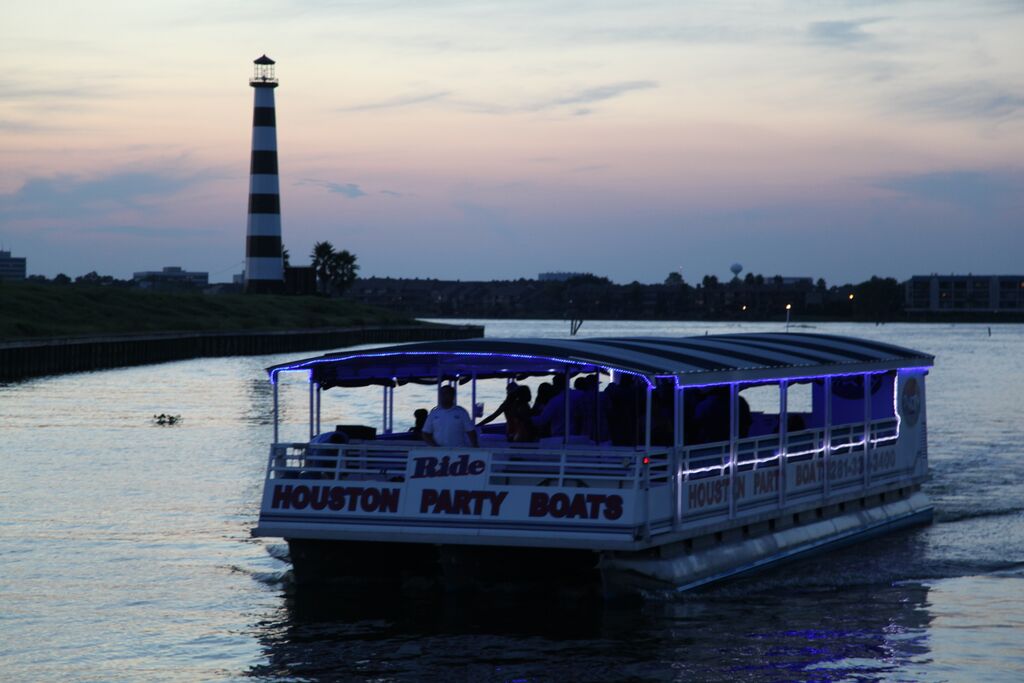 At boarding time, guests will be greeted by our captain and crew who are just as excited as you and share details about themselves, the boat and safety considerations while on board. Guests we will be in awe and wonder to such a thrilling experience in anticipation of departure and the great time that will be had.
While on cruise we'll see big beautiful boats, light house, incredible water front residences and GET READY, just right alongside the Kemah Boardwalk, no doubt where you've seen us before along with 1000's of people awaiting Houston Party Boats lighting up the channel where they'll be cheering and waving us through out into beautiful Galveston Bay. This is so exciting that this is most likely turn into an annual event.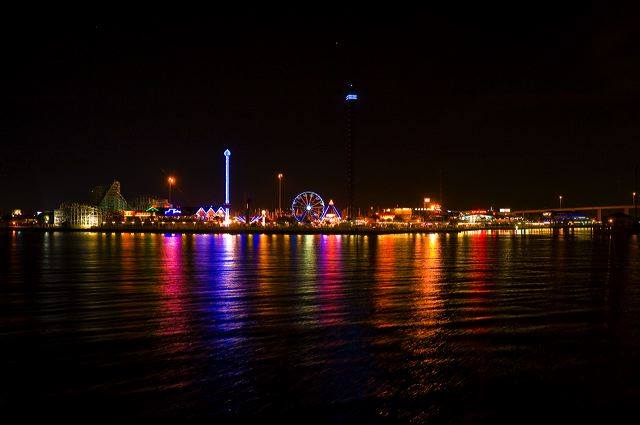 Enough can't be said and importantly about our captains, crew members, bar and service staffing, all who take a great deal of pride with their level of personal professionalism, appearance, exceptional work ethic, and SERVICE, SERVICE, SERVICE aboard our safe, impeccably maintained and clean USCG inspected vessels; the most modern fleet along the Gulf Coast.